FAQs - Frequently Asked Propane Questions
Do I have to be home for my propane delivery?
You do not have to be home. We will exchange your propane tank and leave your new tank at the same North Carolina location designated on your order form unless you selected a connection service.
Do I need to buy a propane tank from "My Propane Butler" to get started?
If you do not have a propane tank to exchange then, yes. But, if you have a tank that does not have excessive rust and is dent free with an OPd valve we can exchange your current tank at the suggested propane tank exchange rate. If you have any size of propane tank to exchange and wish to buy a spare tank, then you would need to select a new tank purchase on the order form.
What is an OPd valve for a propane tank?
An OPd (overflow protection device) is a safety feature that now comes standard on all new tanks.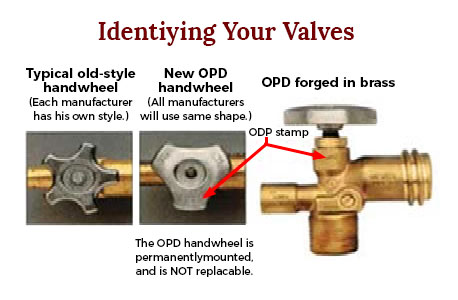 Where should I leave my Tank?
That is up to you. We recommend leaving it outdoors where it is safe. On our order form you can leave a special note of where this location is: "under porch," "connected to the grill," "behind barn," etc. However, My Propane Butler will not be held liable for the propane tanks before or after the exchange.
How do I know what I need to hook up a new 100 lb tank?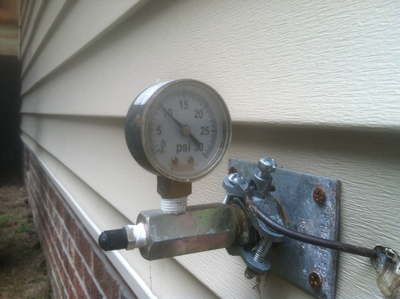 If you have a pressure gauge on the side of your home like in the picture, then you will need Item #4: New 100 lb tank filled FULL of propane delivered with regulator, piping and plumbing.
What is a regulator?

Why do I need a regulator? A propane regulator manages the pressure inside your propane tank, which keeps the pressure from blowing out hoses or potentially causing an explosion either inside your tank or home.
Will you disconnect and connect the tank for me?
We can for a small fee. With this service we disconnect the old tank and connect the new. We will also perform leak detection to ensure, for your safety, that there are no leaks.
Do you provide service to my area?